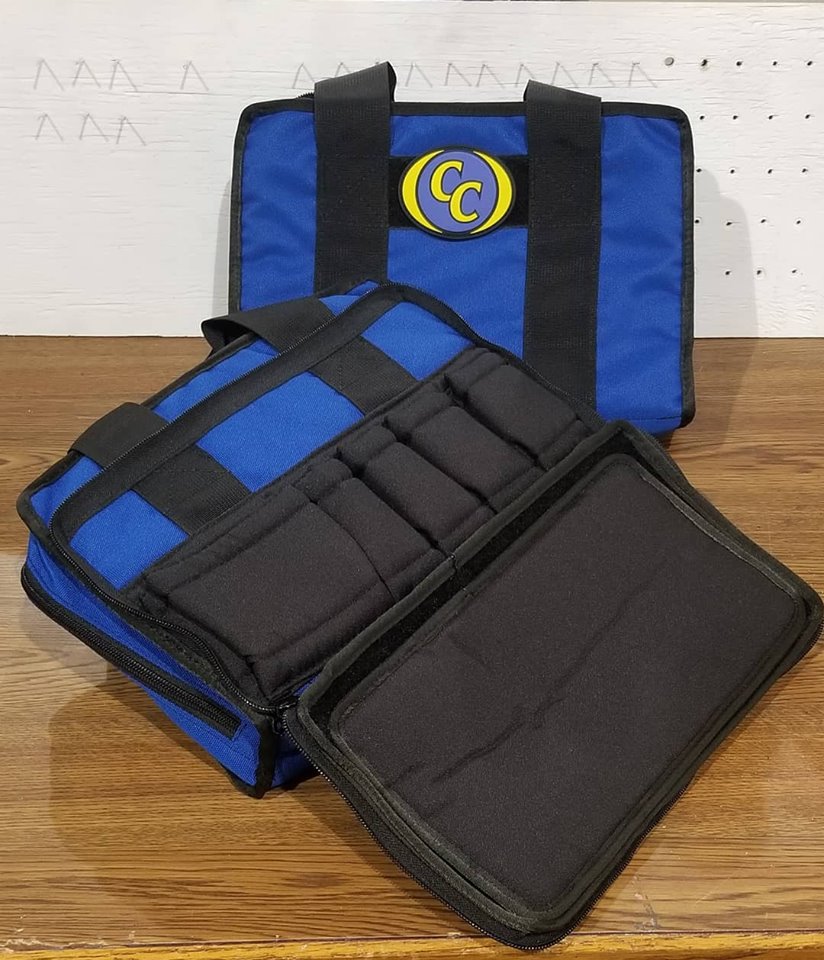 Chambers Custom Pistol Range Bag by TUFF Products
$ 46.95
OAL 9" Tall by 13" Wide x 4" Deep
Main Zipper Compartment Has 2 Internal Padded Gun Pockets 11"x7"
Secondary Zipper Compartment has 4 Magazine Slots and a 4" wide slot for timer or tape or other range needs.
Both compartments are equipped with dual zippers for locking capability.
Chambers Custom Logo Patch (as shown in picture) not included.